GREATER CLEVELAND FOOD BANK USER RESEARCH
My Role: User Researcher and Strategic Designer
Project Duration: Two Months (2017)
Methods: User Interviews, Contextual Inquiry
Output: Findings and Recommendations Report
Synopsis: Greater Cleveland Food Bank is the largest non-profit organization in Ohio, serving over 60 million meals a year. These meals are donated by local grocers and organizations looking to move food off of shelves for a good cause. This vast amount of food needs to be organized by volunteers, who will usually donate time or money to help get the food from the food bank and into people's homes. My goal with this project was to take a human-centered approach to improving the volunteer process.

This project was done for my Advanced Typography course at Cleveland State University, and for my Researching the User Experience II course at Kent State University

Targeting food insecurity.
The volunteer at the Greater Cleveland Food Bank is a system that helps to get a surplus of food into needy people's homes. Without volunteers- a non-profit simply cannot exist. Volunteers help out for a variety of different reasons. My goal with this project was to understand what motivates volunteers and how the volunteer process can be improved.

A Human-Centered Approach

My hypothesis for the project was that improving the volunteer experience at Greater Cleveland Food Bank could improve the number of volunteers the organization brings in. In order to test this, I needed to understand why people volunteer in the first place.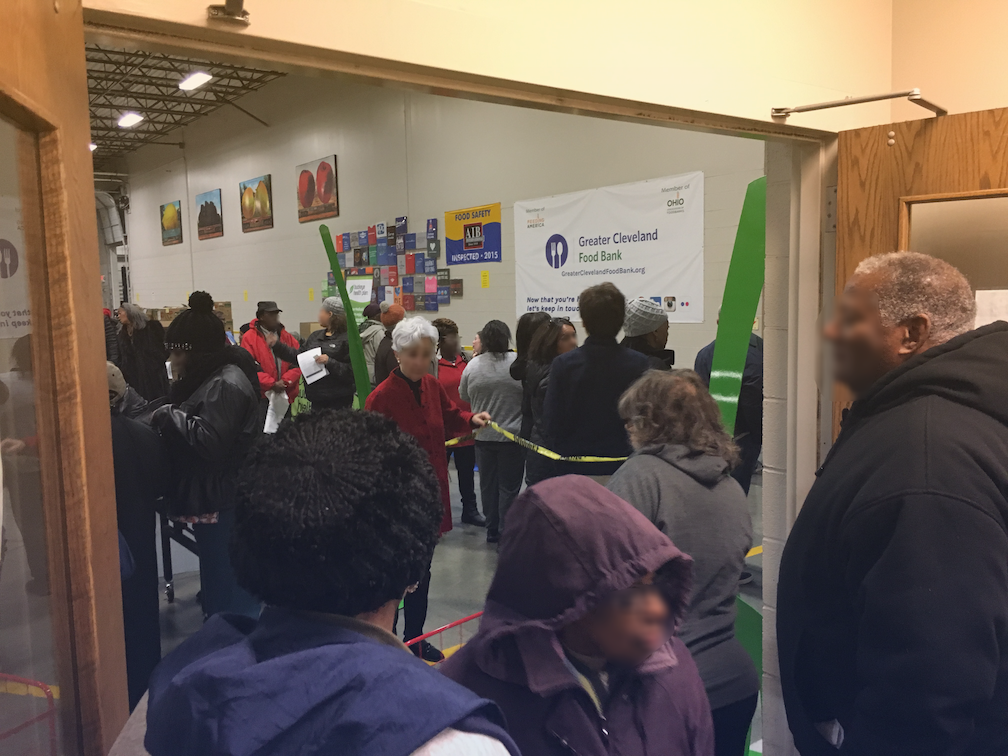 Interviews
To learn about why people volunteer at Greater Cleveland Food Bank I conducted 3 guerilla user interviews with Greater Cleveland volunteers, and 3 in-person and over-the-phone interviews with Greater Cleveland Food Bank staff.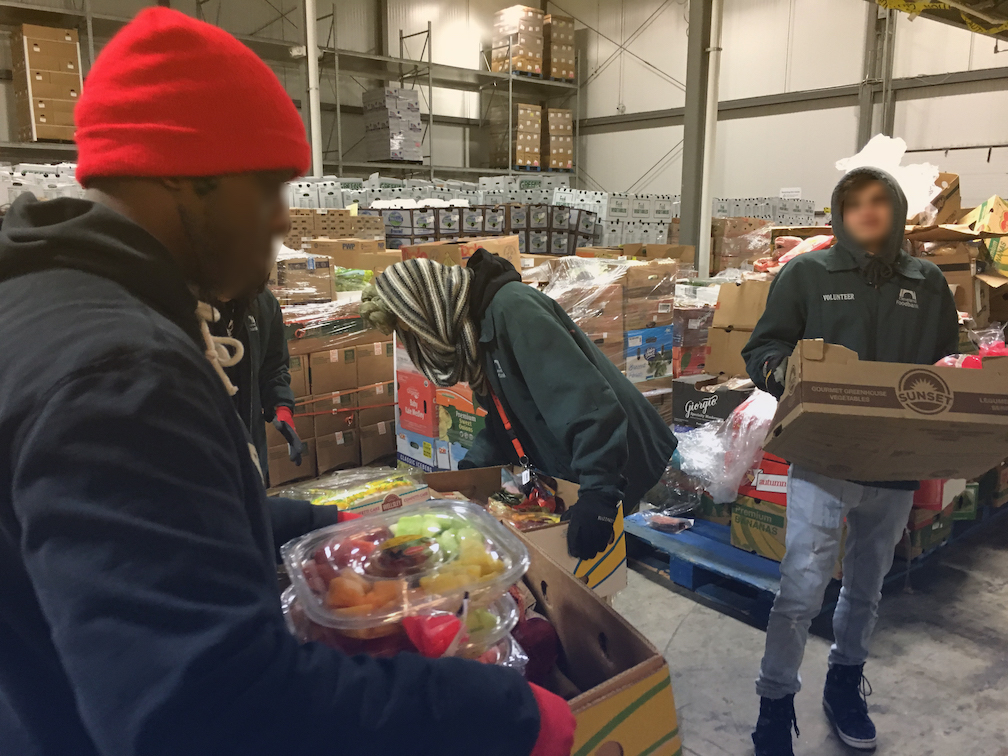 Contextual Inquiry

To learn about what the volunteer experience was like, I embedded myself within the system. I took note of every part of the journey and coded it for areas of frustration or conflict. This experience, combined with my interviews, provided the insights to provide recommendations for Greater Cleveland Food Bank.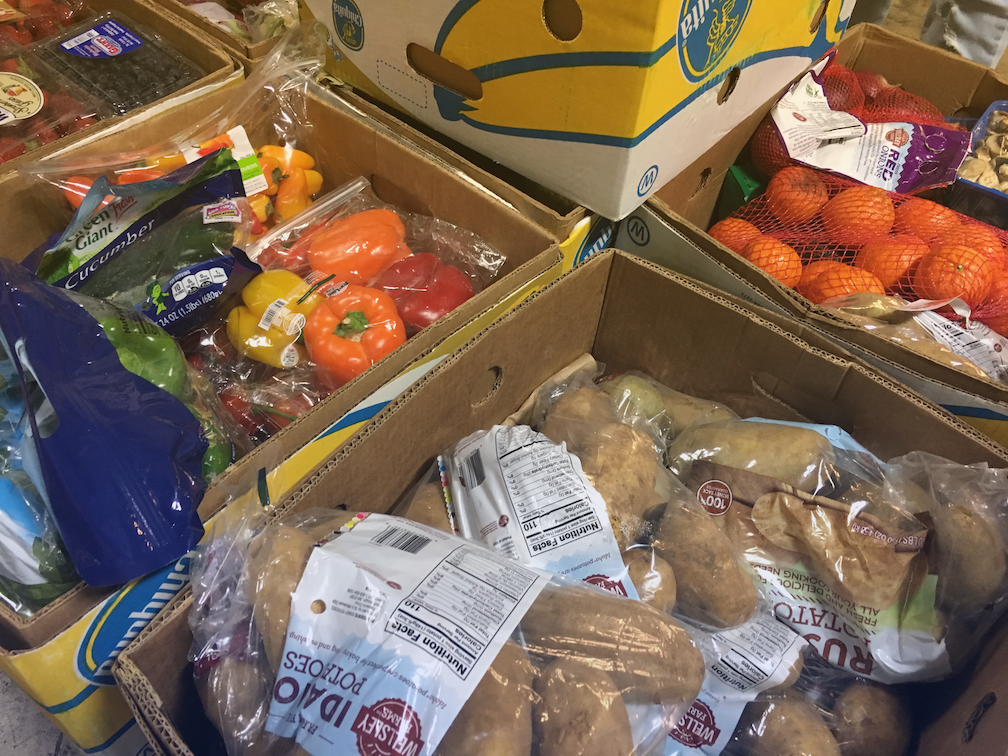 Data Analysis

Data from the earlier stages in this approach were coded for qualitative variables. Goals, attitudes, motivations, behaviors, and frustrations were all analyzed for facts. This allowed me to design a list of 13 findings and 7 recommendations.
Greater Cleveland Food Bank Annual Report

I designed and delivered a 40-page annual report for Greater Cleveland Food Bank, highlighting their growth and areas for improvement over the next year. I also delivered a 10-page research report that provided insights in a more concise format. The final report was delivered as a perfect bound book.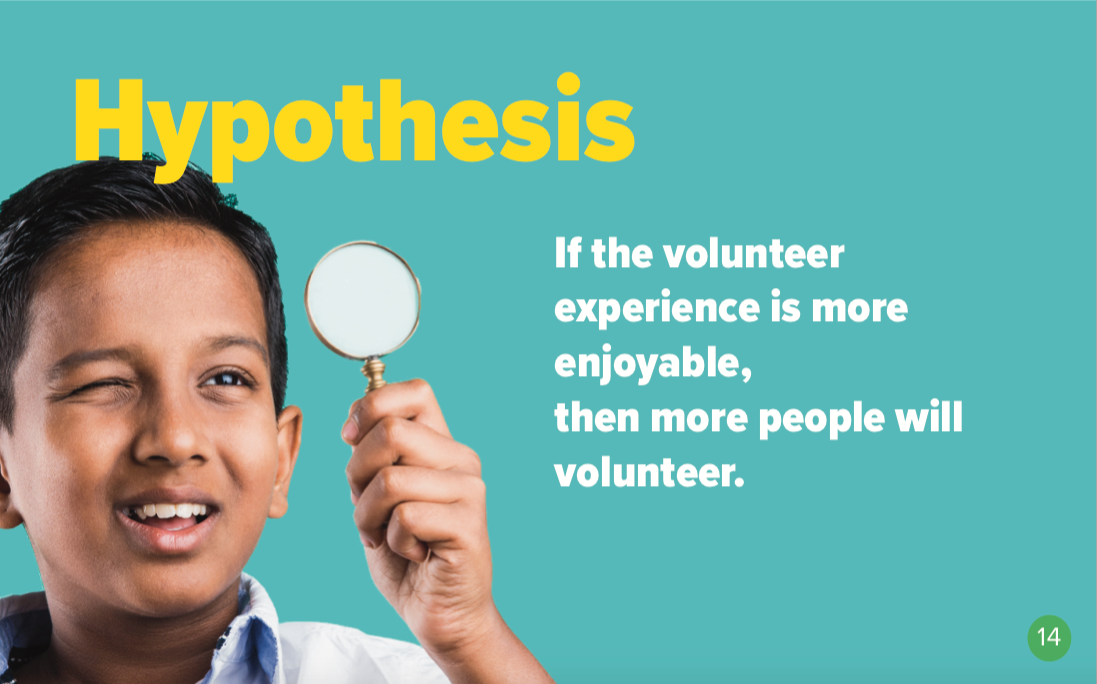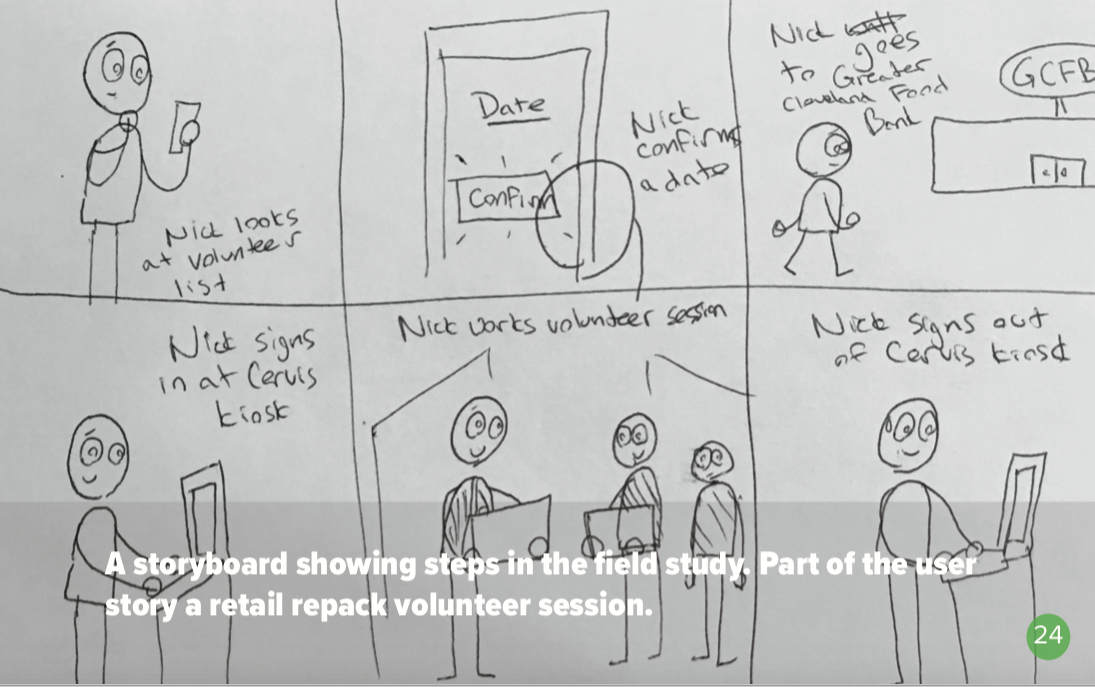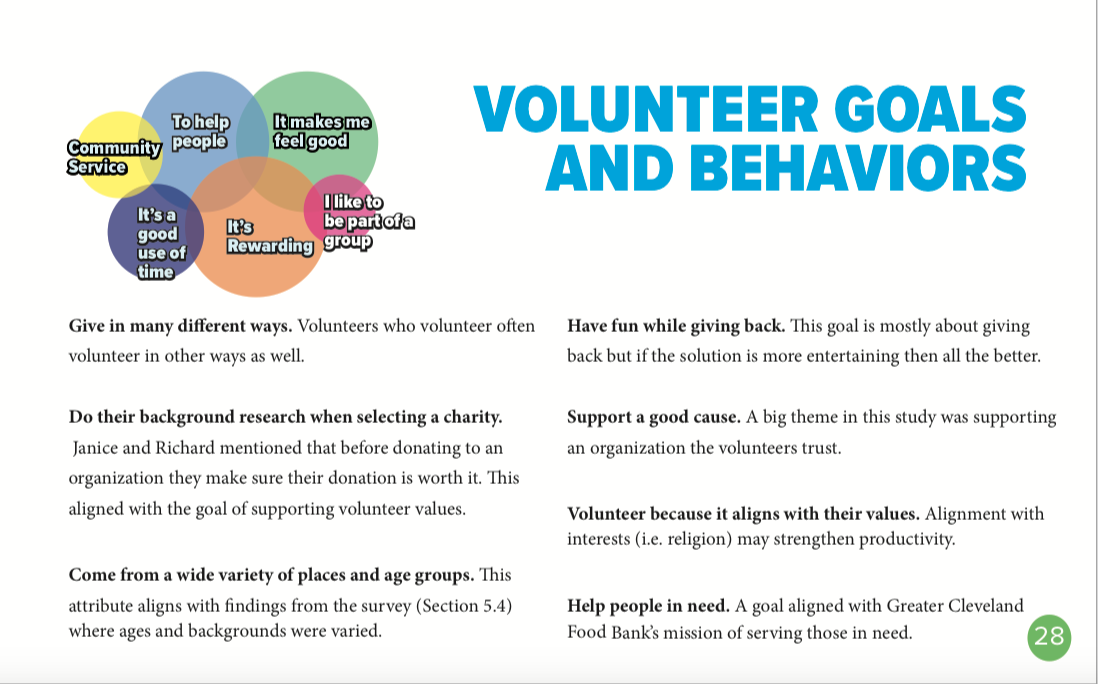 Research Lessons
The research portion of this study proved to be difficult because Greater Cleveland Food Bank is such a large organization. This made it difficult to get access to a pool of volunteers to speak with. I was required me to use Guerilla User Research methods which caused my interviews turn from a more rigid format to more flexible. Sometimes I would speak with people while working, other times at a table.

Design Lessons
Creating the final report was a lesson in using inDesign to create an actual book. I had to learn to rely on global methodologies such as using masters and grid structures to define the final product, since creating pages individually would be very time consuming. At some points I lost control of the design and often had to take steps backward to make the digital and printed design function as expected.