Alternative Transportation System
My Role: Prototype/Product Designer
Project Duration: Two Weeks
Methods: Secondary Research, Ethnography, User Research, Persona Design, Experience Mapping, Workshopping, Prototyping
Output: Mobile Prototype

Synopsis: How might we design an experience that educates, encourages and enables individuals to leverage alternative means of transportation when traveling within a city or surrounding boroughs?

*This was a hypothetical project.
Population growth has made it difficult for citizens of busy cities to get to where they need to be. Young adults and urbanites are already gravitating toward alternative means of transportation. However, many still prefer waiting in congested traffic for the feeling of control and autonomy—even if it extends their trip 30 minutes or more.
Alternative transportation means any type of transportation besides a single-person car.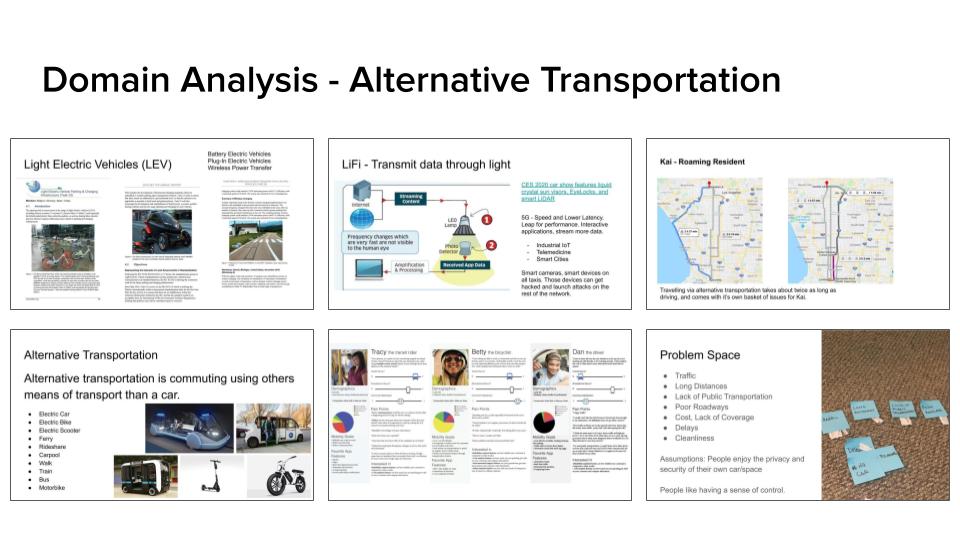 Secondary Research
I started out by digging into the domain to understand everything I could about alternative transportation. From this I was able to understand the domain's vocabulary, conventions, problems, and competitive solutions. From here I had enough knowledge to start conducting some primary research.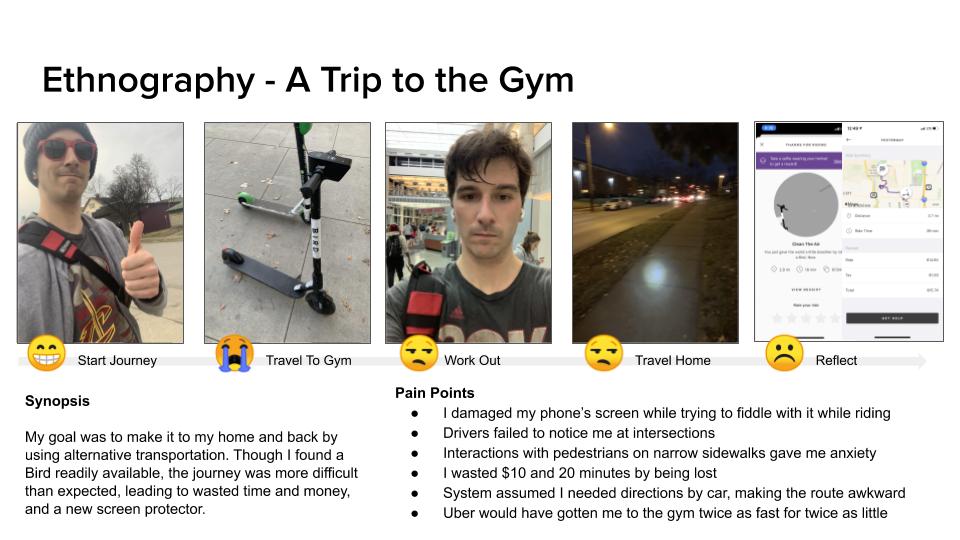 Ethnography
I started out by experiencing the problem myself. I went to the gym and back without my car. I took notes and recorded each touchpoint on the journey. My experience was turned into an experience map which helped build a framework for further exploration.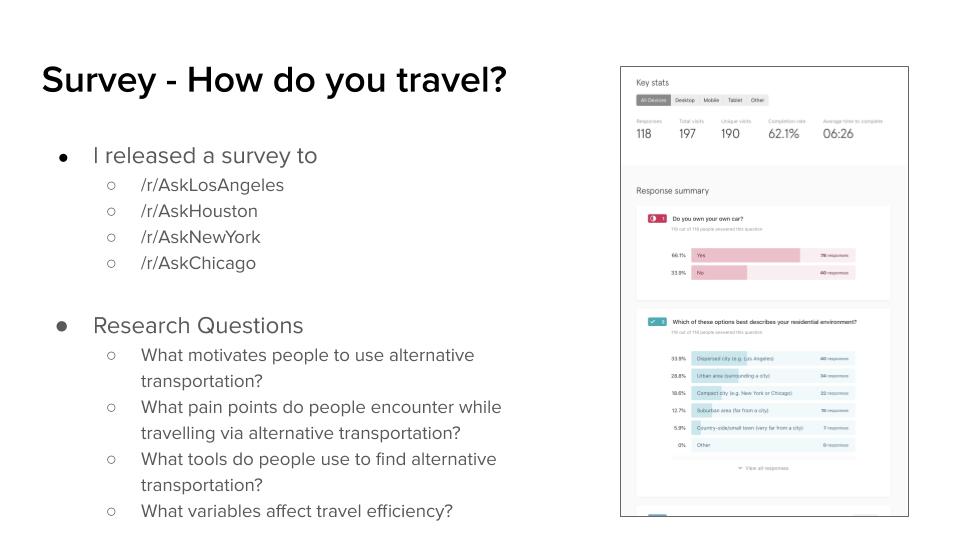 Survey and Thematic Analysis
I surveyed 100 users from the United States' biggest cities (Los Angeles, Phoenix, New York, Houston, and Chicago). I learned about solutions people use to travel congested cities without a car and some of the biggest pain points they experience. I then analyzed all of my data for themes to drive my design strategy.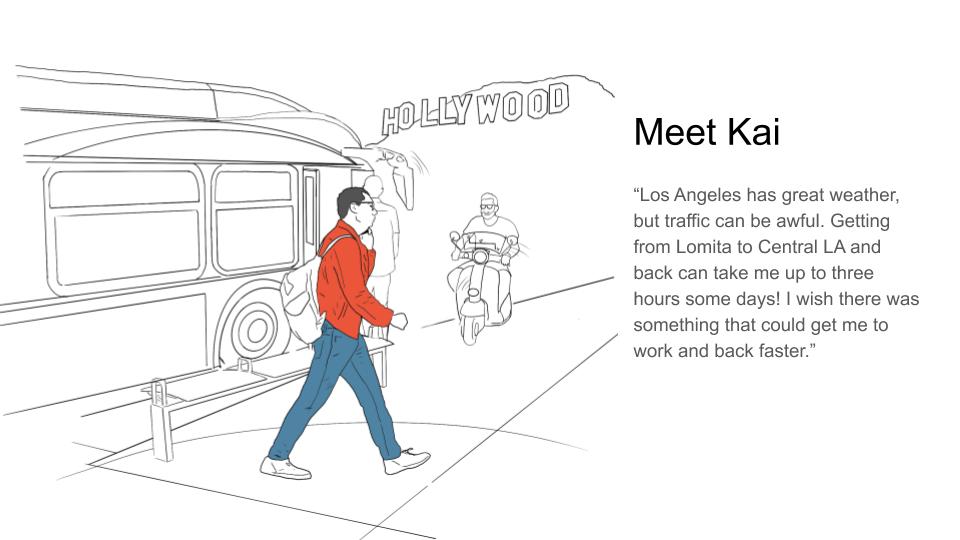 Persona Design
I used all of the data from my research to create Kai, a representation of a user whom struggles with getting to where he needs to be every day due to bad traffic. He was built out of end goals, experience goals, life goals, frustrations, and needs.
JTBD Statement: Free me from the stress I deal with trying to figure out how to get to work so I can have more time to enjoy my mornings/evenings.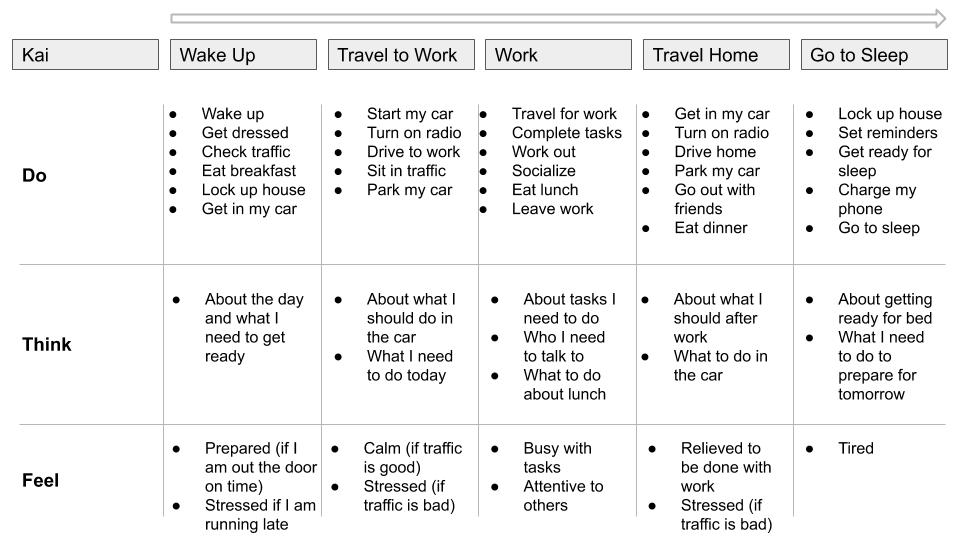 Experience Mapping
I used Kai as am empathy-building tool to identify design opportunities at each stage of his journey. I used the framework defined during my ethnographic research to inform this journey.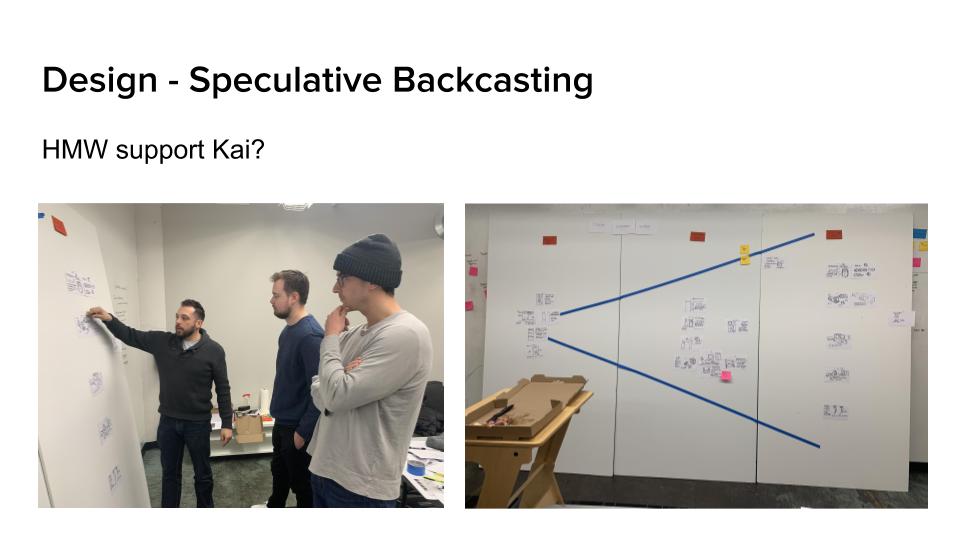 Workshopping
Some friends and I got together over some pizza and ran a speculative backcasting workshop. In this workshop we identified solutions 5 years away when technology matured, and then backcasted to a solution that can be designed today.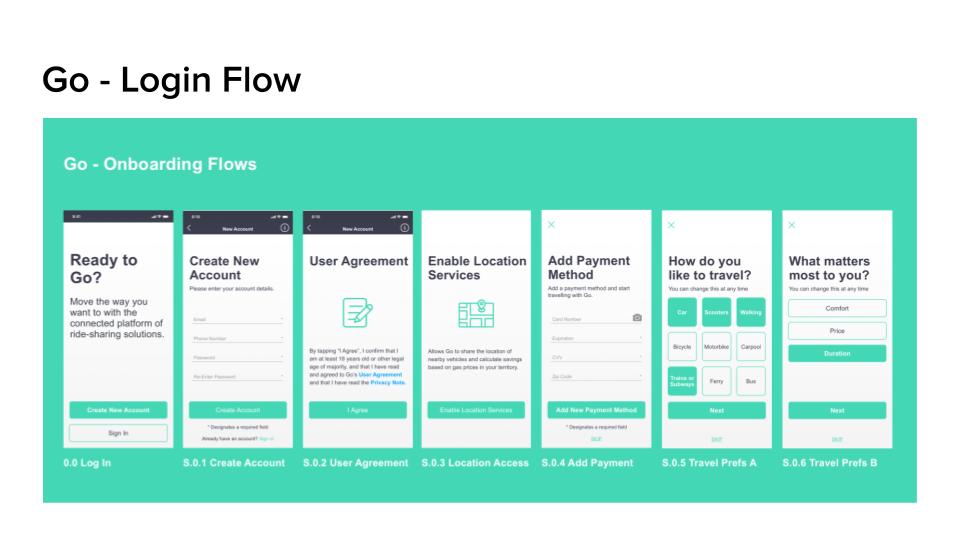 Wireframing/Prototyping
I began to design an experience that would make using and finding transportation easier for Kai as well as other people in similar situations. I started with wireframes and eventually created a prototype of the solution called Go.
Go
The solution is a system that aggregates big data for alternative transportation in order to define the most personally and environmentally efficient route towards a destination.

Lessons Learned

One of the bigger lessons I learned while doing this is to try and stay simple when designing solutions to problems. My process could probably have been slimmed down to a shorter amount of steps, and my solution could have been a little more targeted as well. It ended up trying to satisfy quite a few jobs to be done, when it probably could have just focused on one. Overall this was a fun project to work on.