GE SMART SWITCH USER RESEARCH
My Role: User Researcher and Strategic Designer
Project Duration: Two Months (2018)
Client: General Electric
Methods: Contextual Inquiry/User Interviews, Research Report
Output: Findings and Recommendations Report, Switch Design, Roadmap

Synopsis: G.E. approached Balance with an interest in creating an innovative consumer light switch. We took a human-centered approach to understand what issues people experienced with lighting in their home, and how a smart switch could help solve them. Methods included 8 user interviews with the output of a primary and secondary persona. The result was the first light switch that could be connected to both Alexa and Google Home ecosystems.

General Electric had entered the market previously with their C By G.E. smart switches, but wanted to innovate further. They felt that a major problem their user base was experiencing revolved around consistency, ease-of-use, ease-of-understandability, and integrations with their other smart home products.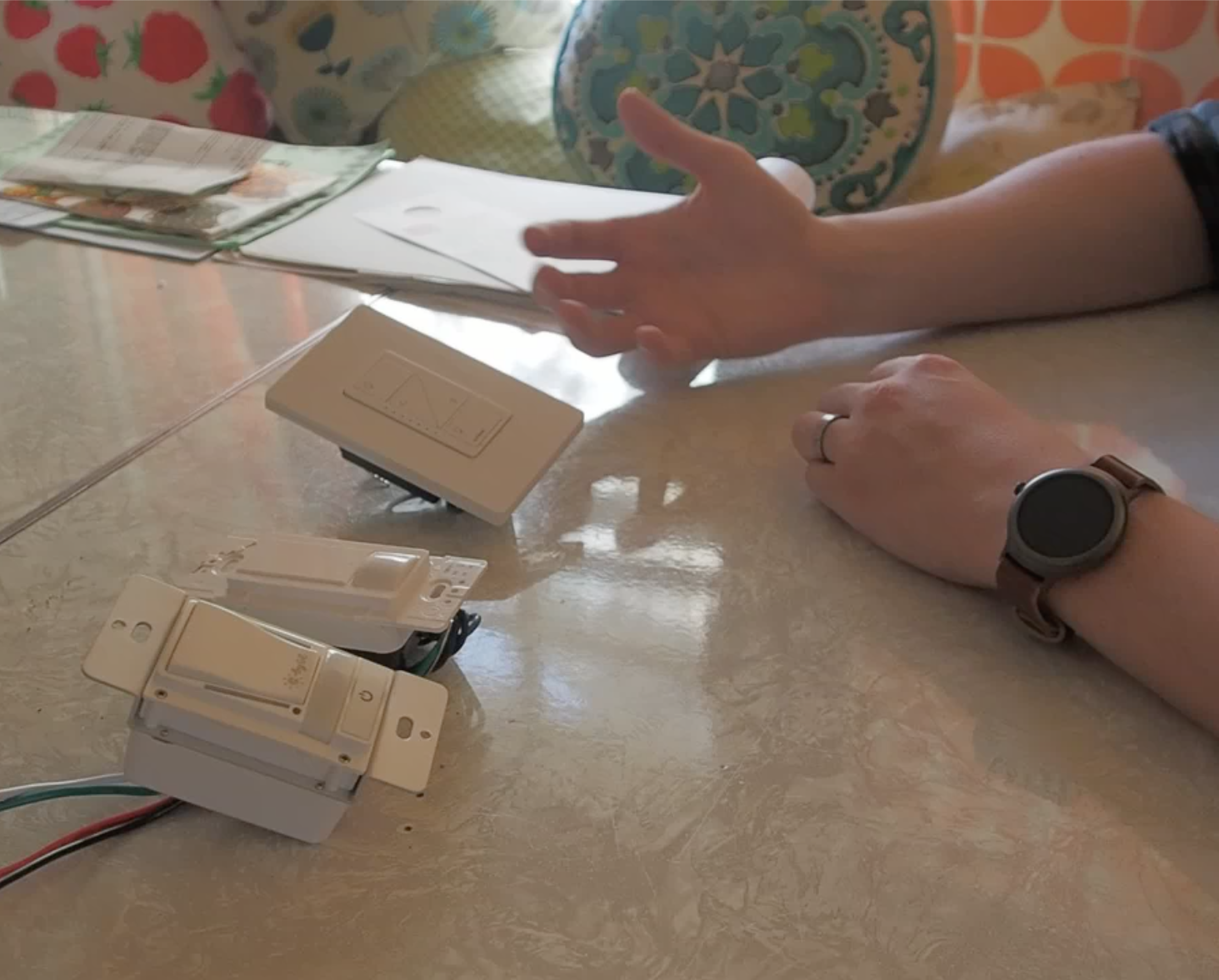 User Interviews
At the discovery phase of my project, I conducted eight user interviews and contextual inquiries in order to learn about homeowners that use IoT products.

Participant Segmentation:
~50% participants should have an ecosystem of Connected Home products (lights, thermostat, security systems, distributed audio, etc.)
~50% participants should limit their use of Connected Home products to smart lighting solutions
A subset of participants should have installed (hardwired) at least one (1) smart product - e.g. Nest or Ecobee
Research Objectives:
Understand the perceived complexity of setup versus reality

Understand the perceived investment in upkeep versus actual investment

Understand how participants perceive the lifespan of connected home products

Understand perceived knowledge of smart lighting versus actual knowledge
What applications should the product ultimately support?
Who are the people using this product?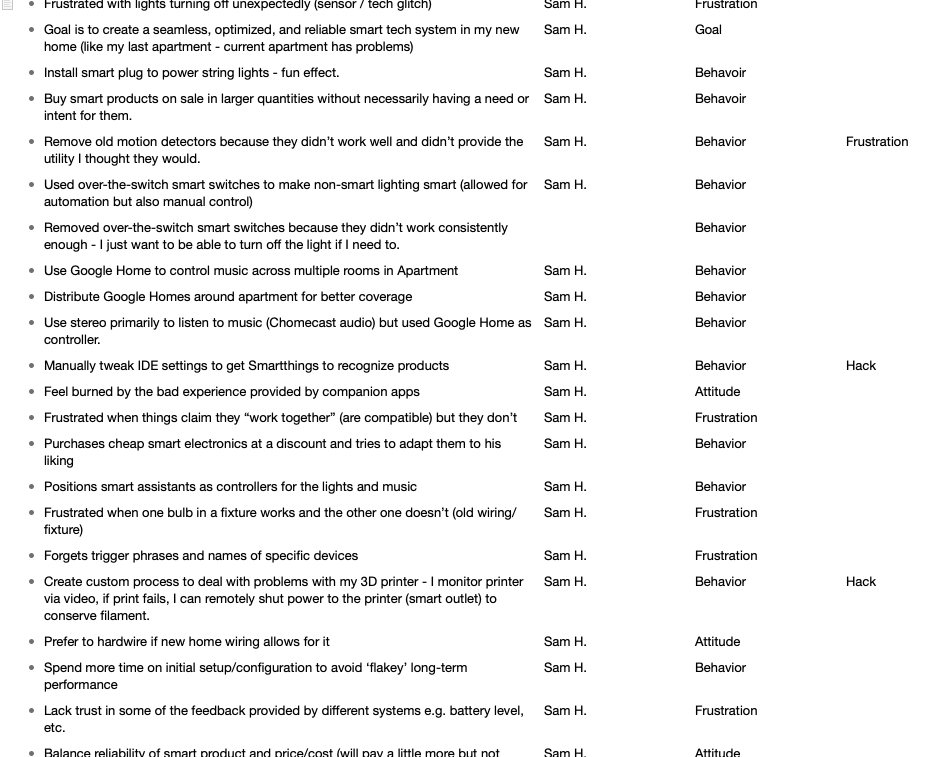 Interview Coding

Using OmniOutliner, I coded every user interview for qualitative variables that would help to inform the design of the persona and ultimately, the solution.
Variables noted included:
Attitudes
Goals
Needs
Frustrations
Facts
Behaviors
Hacks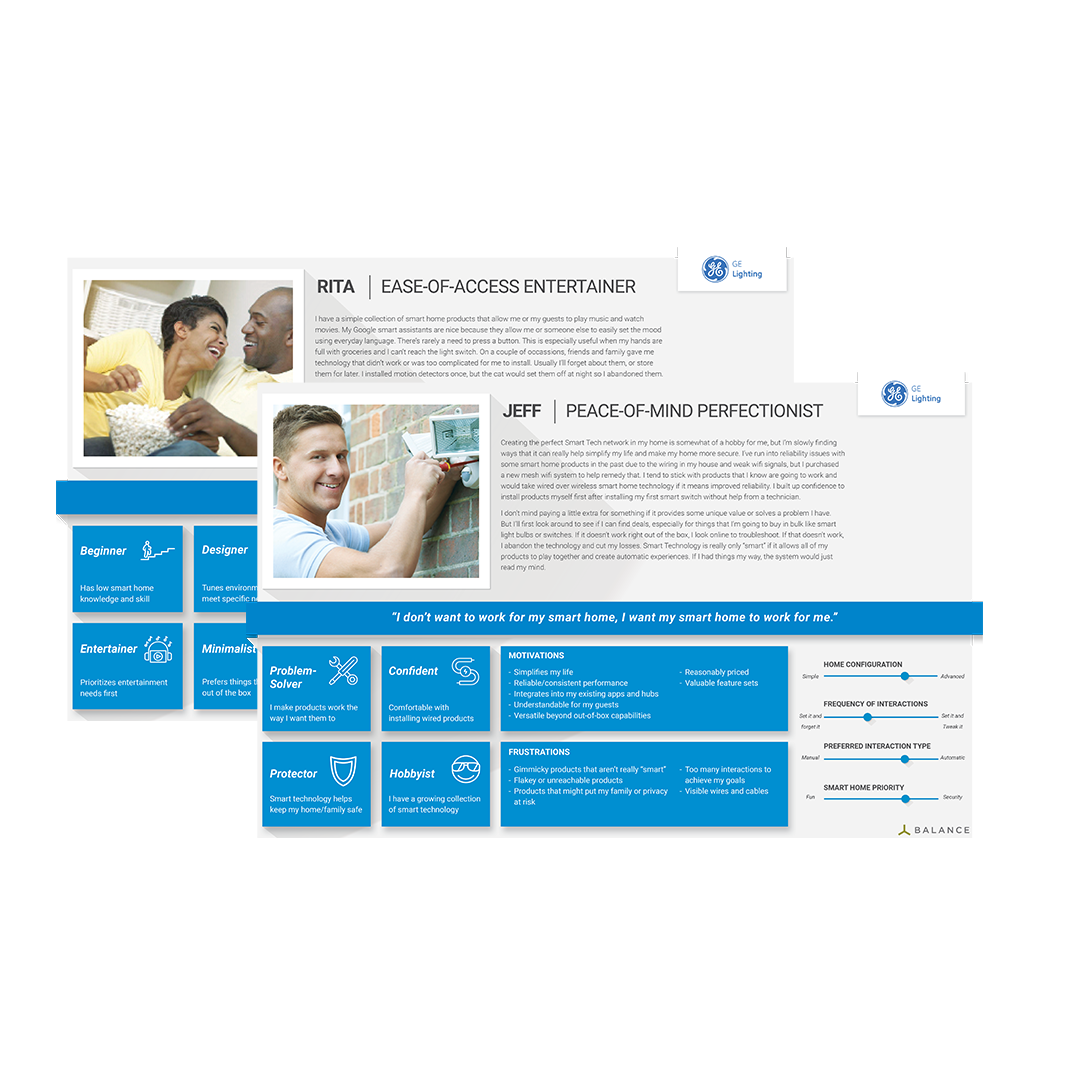 Persona Development

Based on the interviews/workshop, I created two personas (one primary/one secondary)

To develop the personas, I first coded all of the interview data for goals, attitudes, behaviors, motivations and frustrations.



We knew we needed personas in order to communicate our research findings to our industrial designers and project stakeholders.


Persona information included a biography, variables, motivations, frustrations and a skeleton of other variables.




The personas were presented to GE Lighting stakeholders and our internal team prior to entering development.




The personas helped everyone understand who smart home users are and how to design for them.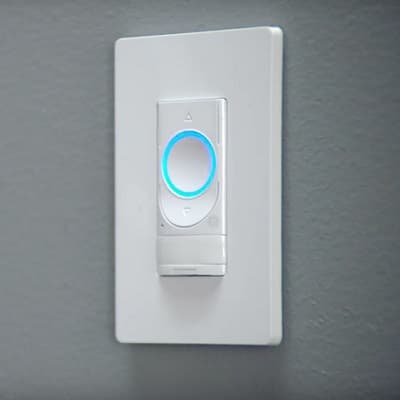 The C-Start Smart Switch

After many rounds of prototyping and ideation, the GE Smart Switch code named "Slice" premiered at CES 2019. Slice entered the market in the first quarter of 2019 with two variants- one with a motion-detector and one without. There was also a "normal" light switch released to appease the more conventional user base.

Flexibility in Options

Through our research we found a couple of user groups who had mixed preferences for IOT technology and unconventional switch design. Some participants disliked how modern switches were difficult for people like visitors to understand. To meet the needs of as many homeowners as possible, GE released three different types of switches.

C-Start switch with Motion Detection and Dimmer only

C-Start switch with Dimmer only
C-Start switch with Conventional Switch Design

A few lessons from this research included:
There is a lot of information you can get from a contextual inquiry. Sitting with people allows you to see the hidden systems they have built for themselves, bringing light to opportunity and trends between participants.
Customization is key. People want their products to plug into their lives how and when they want them to. At the same time, they should not demand unnecessary attention, or require a manual to use- as is the case with a light switch.