MEDICATION ADMINISTRATION USER EXPERIENCE DESIGN
My Role: UX Researcher and Designer
Project Duration: Two Months (2019)
Client: [confidential]
Methods: Competitive Analysis, User Interviews, Kano Analysis, Personas, Mental Model Diagramming, Story-boarding
Output: Findings and Recommendations Report
Synopsis: A large energy company approached our team with a need to refine a medical product designed for medication administration. They had a patent, wireframes, and a prototype. What they did not have is confidence that the concept would fit into the highly-regulated environments it was made for, or that the features designed into the concept were the most valuable. To help answer these questions, we employed a competitive analysis, user interviews, and a Kano analysis to help design a product tailored to the medication administration process. The result was a story and initial concept for a medical tool specifically designed for highly-regulated environments.

We have the tools, we don't have the data

Our client had a patent for a product, as well as a digital and physical prototype. What they lacked was confidence that the product would meet the needs of it's users.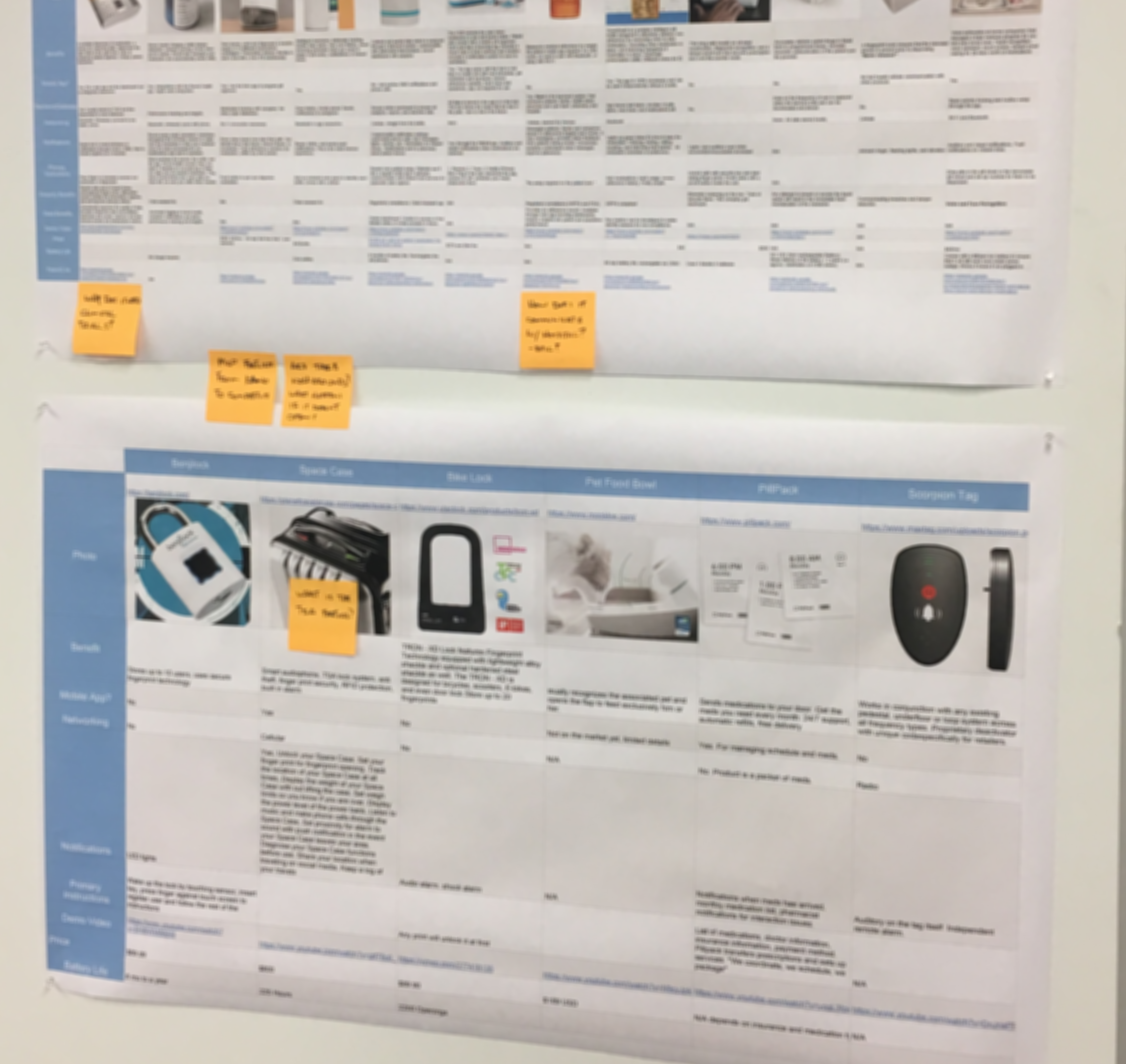 Competitive Analysis
The first step was to understand the competitive landscape by identifying products that were similar to our client's concept. This helped our team gather an early understanding of potential opportunities and core "must-have" feature-sets.
Some of the data from the analysis included:
Product Benefits
Mobile App Support
Back-end/Database Support
Primary Instructions
Security Benefits
Data Benefits
Existing Patents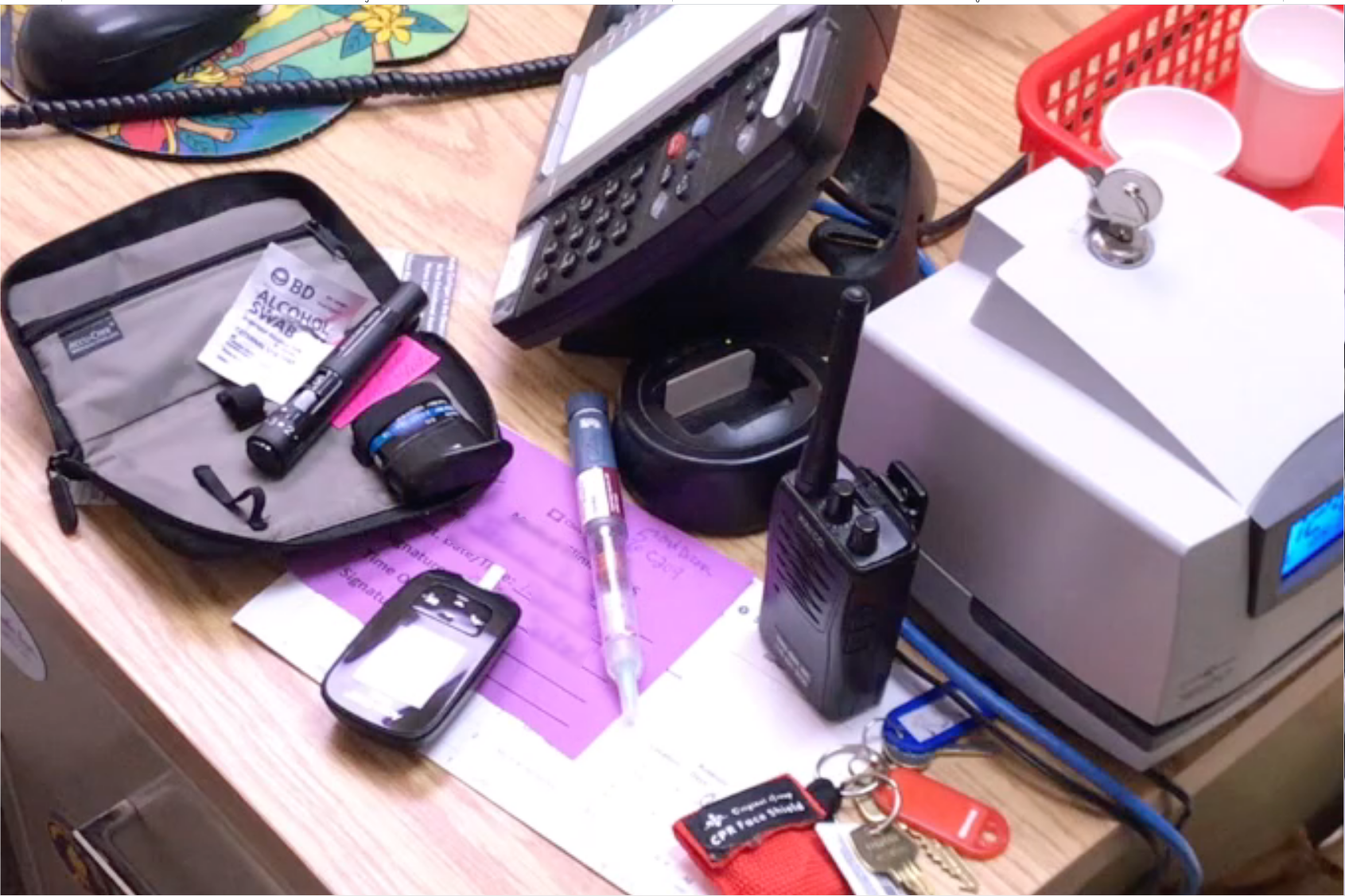 User Interviews

My next step was to take a human-centered approach medical professionals in a regulated environment so that we could understand their needs, motivations, behaviors, attitudes, frustrations, goals, and unique/shared processes. These were 45-minute non-directed interviews.

Some of our goals included:

Understand the unique processes of the professionals
Understand what tools were used in the environment (both hardware and software)

Identify shortcuts and workarounds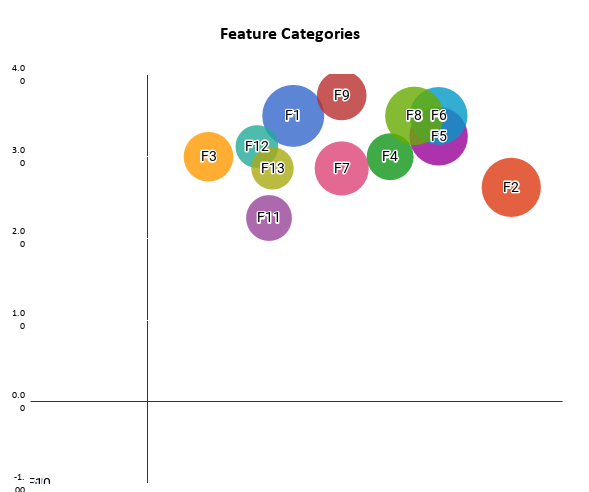 Kano Analysis

Following the user interviews, we conducted a Kano Analysis. The purpose of this analysis was to help prioritize the feature-set outlined in our client's patent. Participants were asked about a series of mutually exclusive features which were scored based on their response.

Questions Included:
A functional question
A dysfunctional question
A self-rated importance Likert scale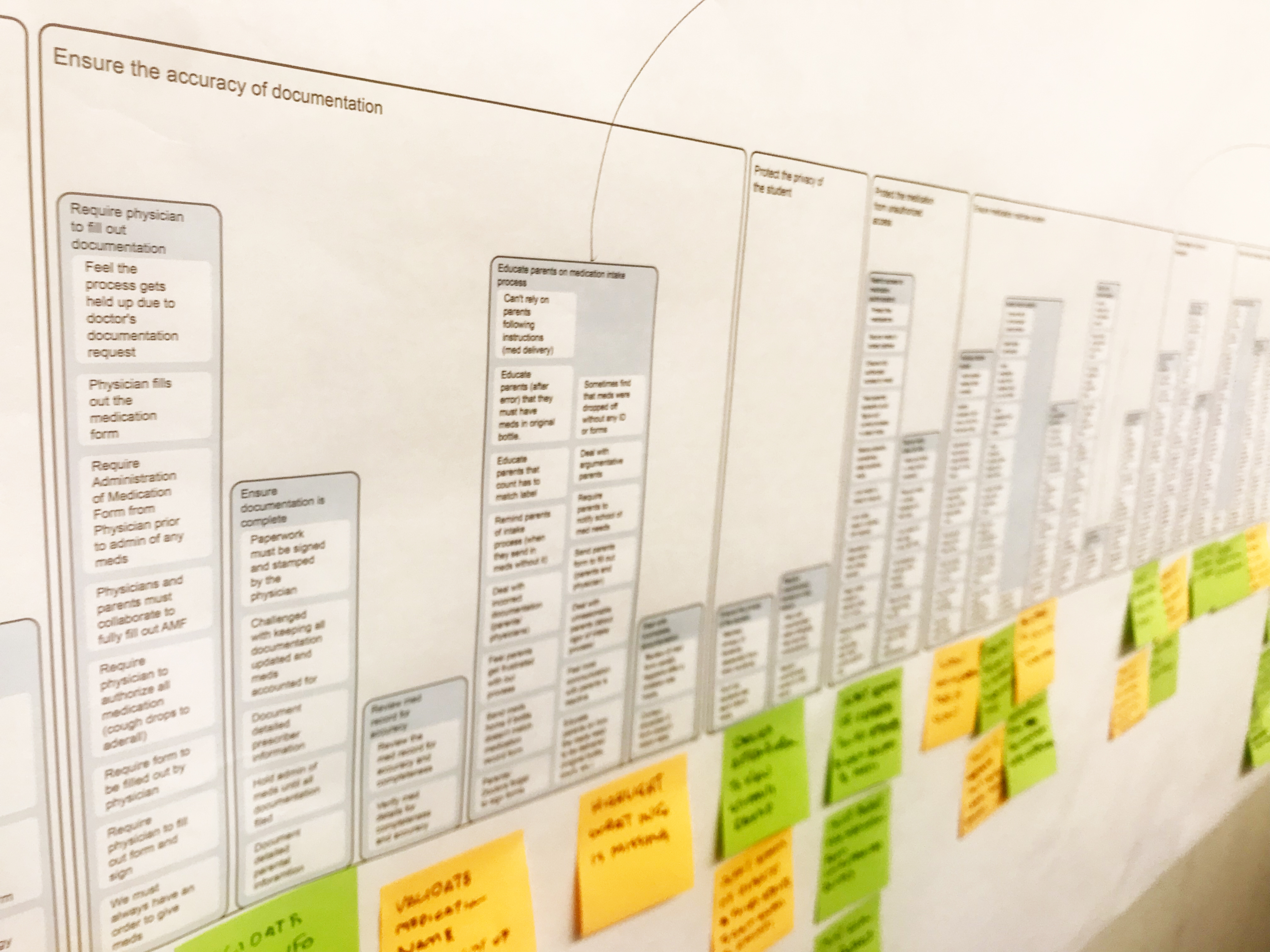 Mental Model Diagram

All of the data from the interviews was transcribed and coded onto a document. The document was transformed into a Mental Model diagram which helped bring patterns throughout the interviews to the surface. These patterns were organized into a consolidated report.
Sections of the report included:

Creative Constraints

Prioritized Features
Experience Principles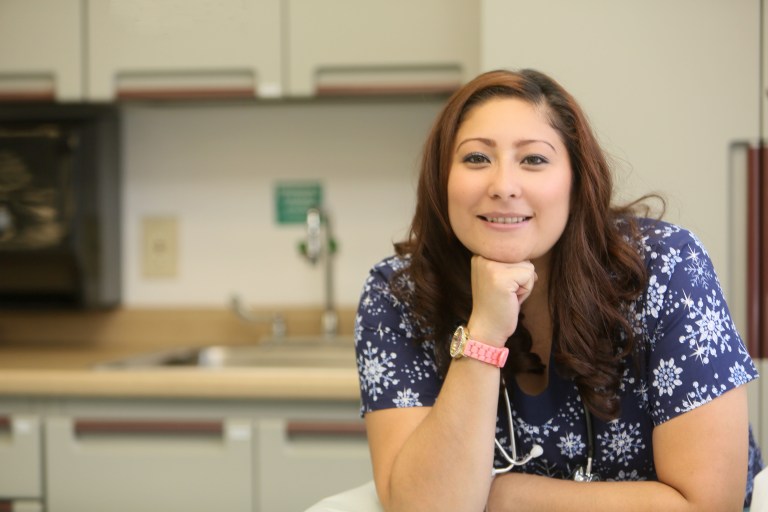 Personas
Next, I created two primary personas based upon the patterns identified through the Mental Model Diagram and interviews. These personas were to be used later when designing the storyboard/visualization for the product.
The two personas included:

Kara - Medical Supervisor

Lisa - Medical Aide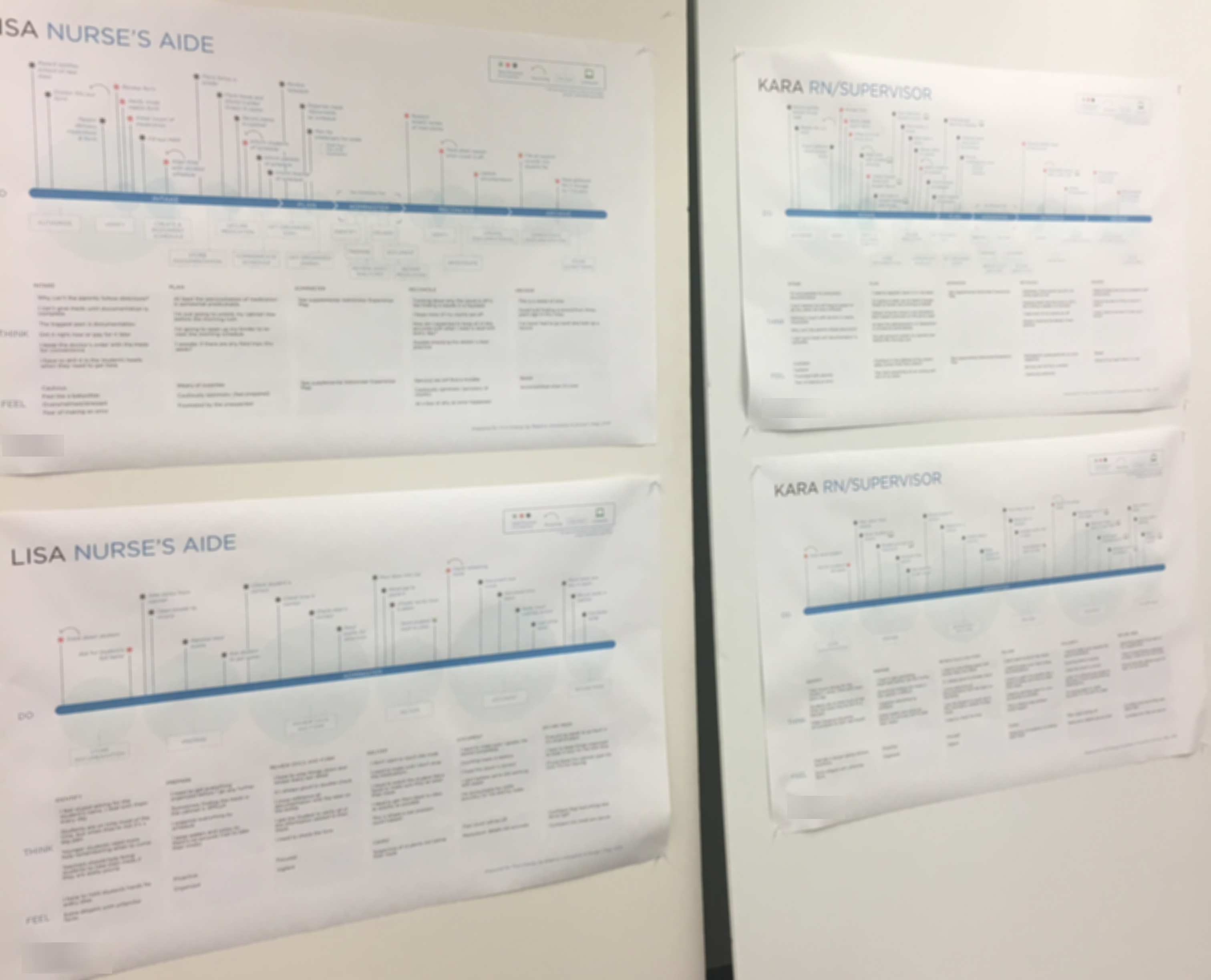 Experience Mapping

After creating an experience framework identified through all of the data, I created high-fidelity experience maps designed to inform the experience narratives/final deliverables.

Experience Maps contained the following content
Breakdown of tasks throughout the medication administration process
Thoughts and feelings associated with each step
Goals associated with each steps
Pain points and workarounds noted at each step
Lessons Learned

Make sure documents and video are shared with remote team members. We got caught up a couple times when stakeholders and team members were not able to communicate with the greater team. Tools like Slack and Google Drive are helpful for bridging communication gaps.
There's no need to automatically transcribe interviews if it means poor quality. Using the right transcription software can save a ton of time, but not if it means that it jeopardizes the validity of the data.
When working with a feature-set in a Kano Analysis that is almost entirely desirable, even the slightest nuance can make a difference. Furthermore, the structure of the Kano is incredibly important. A good lead-in question and proper explanation of vocabulary can seriously impact the validity of the data.