CLOSET LIGHTING UX RESEARCH
My Role: User Researcher
Project Duration: Two Months (2018)
Client: Kichler
Methods: User Interviews/Contextual Inquiry, Mental Modelling
Output: Findings and Recommendations Report

Synopsis: A client wanted to innovate in the bedroom closet space. They had done research in the past for closet solutions, including light-up coat hangers and accent lighting, but were unsure about the user perceptions of feasibility or desirability of installing lighting in closets. My role was to help identify whether or not their concept could be validated by user research. Ethnographic Research was the course of action, with a focus on how people use their closets, what pain points they experience, and how lighting plays a role in their lives and in their closets. What makes this study interesting is that the concept was ultimately invalidated, with many research participants showing how seemingly unusable areas of the closet are still used to meet other needs, for example, long term storage
Cluttered Closets

Closets make up roughly 2-5% of a home's square footage. These spaces often go unused or are underutilized due to a lack of sufficient lighting. This lack of sufficient lighting is sometimes due to technology limitations, like a lack of an accessible power source. Because of barriers like this, homeowners might not see the benefit of installing custom lighting being greater than the effort it will take to install lighting in their closet.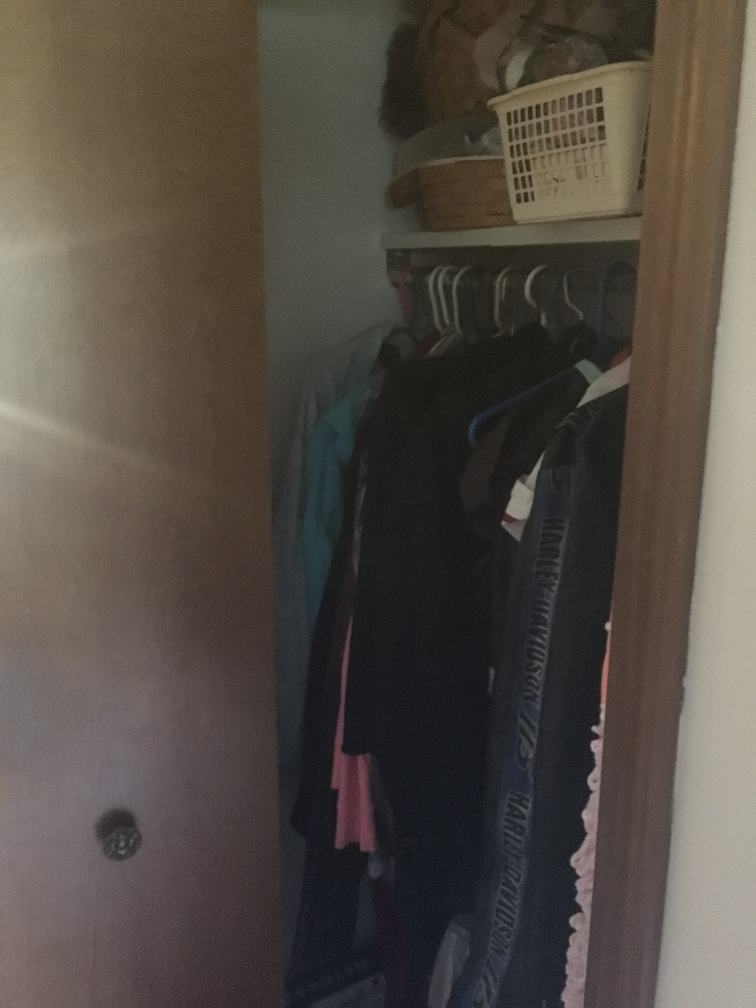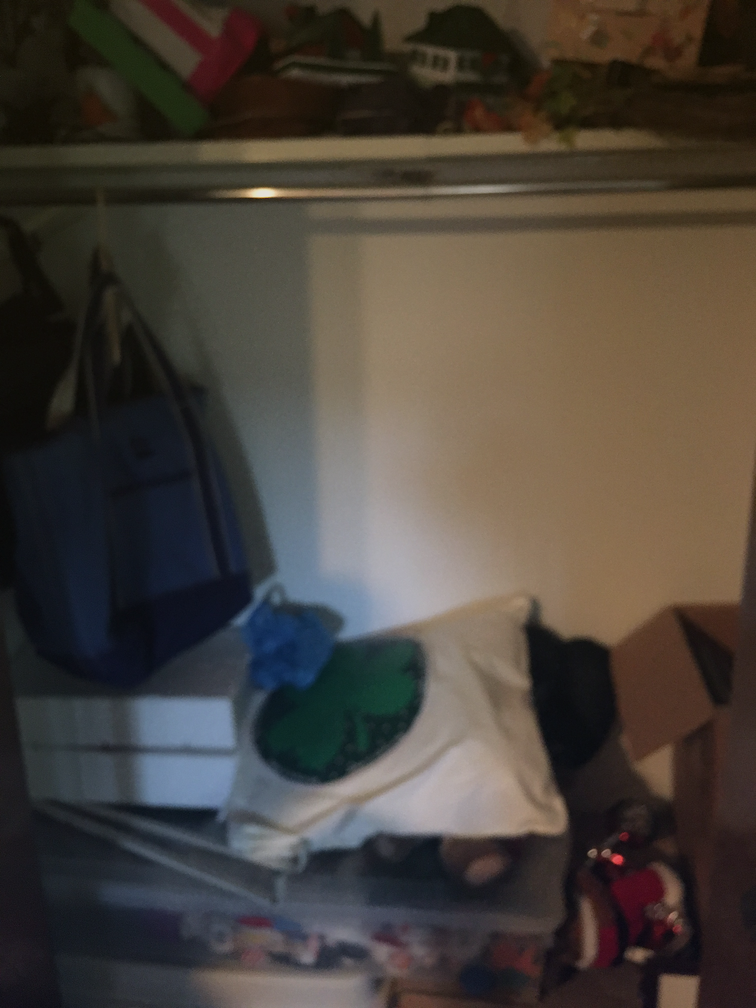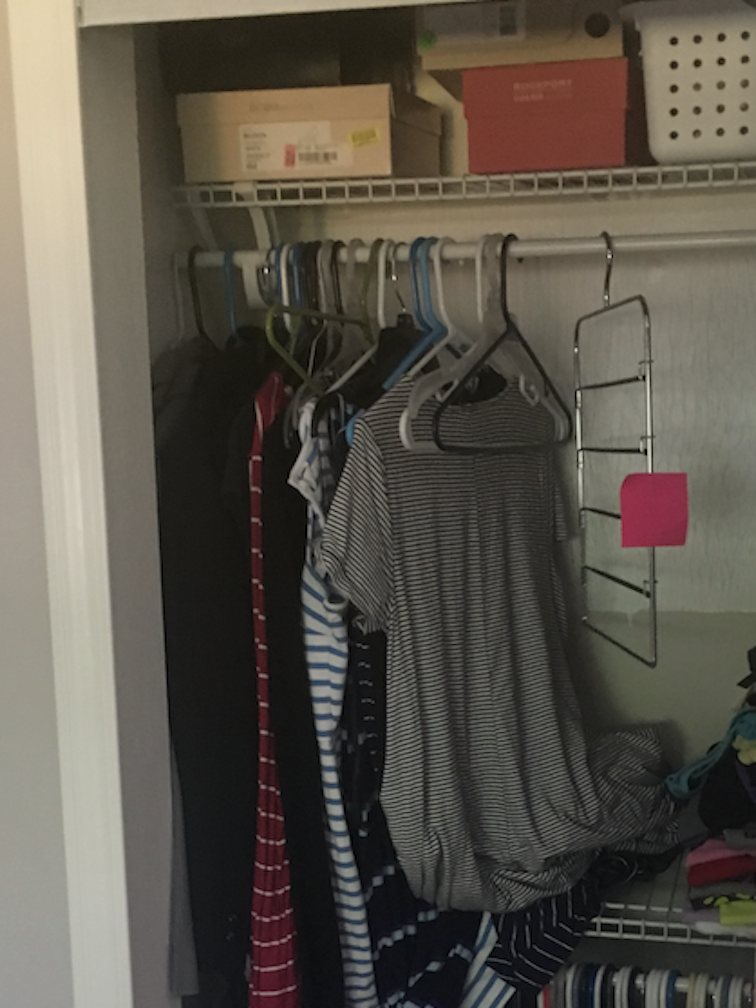 A Human-Centered Approach
The needs of different people in the closet space depends on a lot of factors. The size of the closet, shape of the closet, location of the closet, and whether or not it has a power source make some closets more useful than others. My approach was to obtain a holistic understanding of how people use their closets.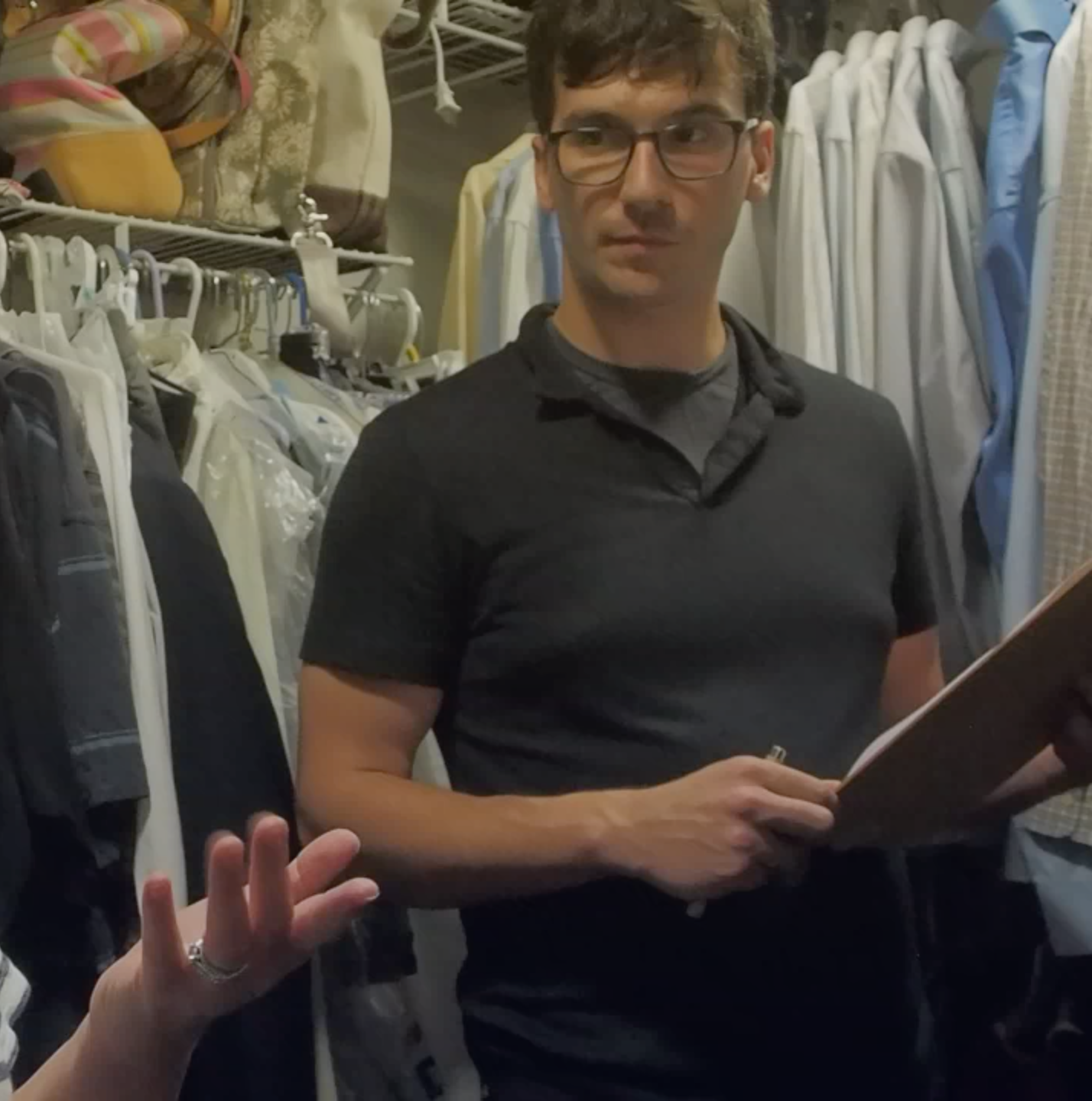 Interviews and Contextual Inquiry

A Project Plan, Strategy Doc, Screener, and Discussion Guide were created to outline the necessary steps to conduct interviews and field-visits in eight homes in the Greater Cleveland area. Research participants were screened based on the types of closets they had in their bedroom, and their perceived level of organization. The interview process took an hour and a half including an in-depth interview and a tour of their closets.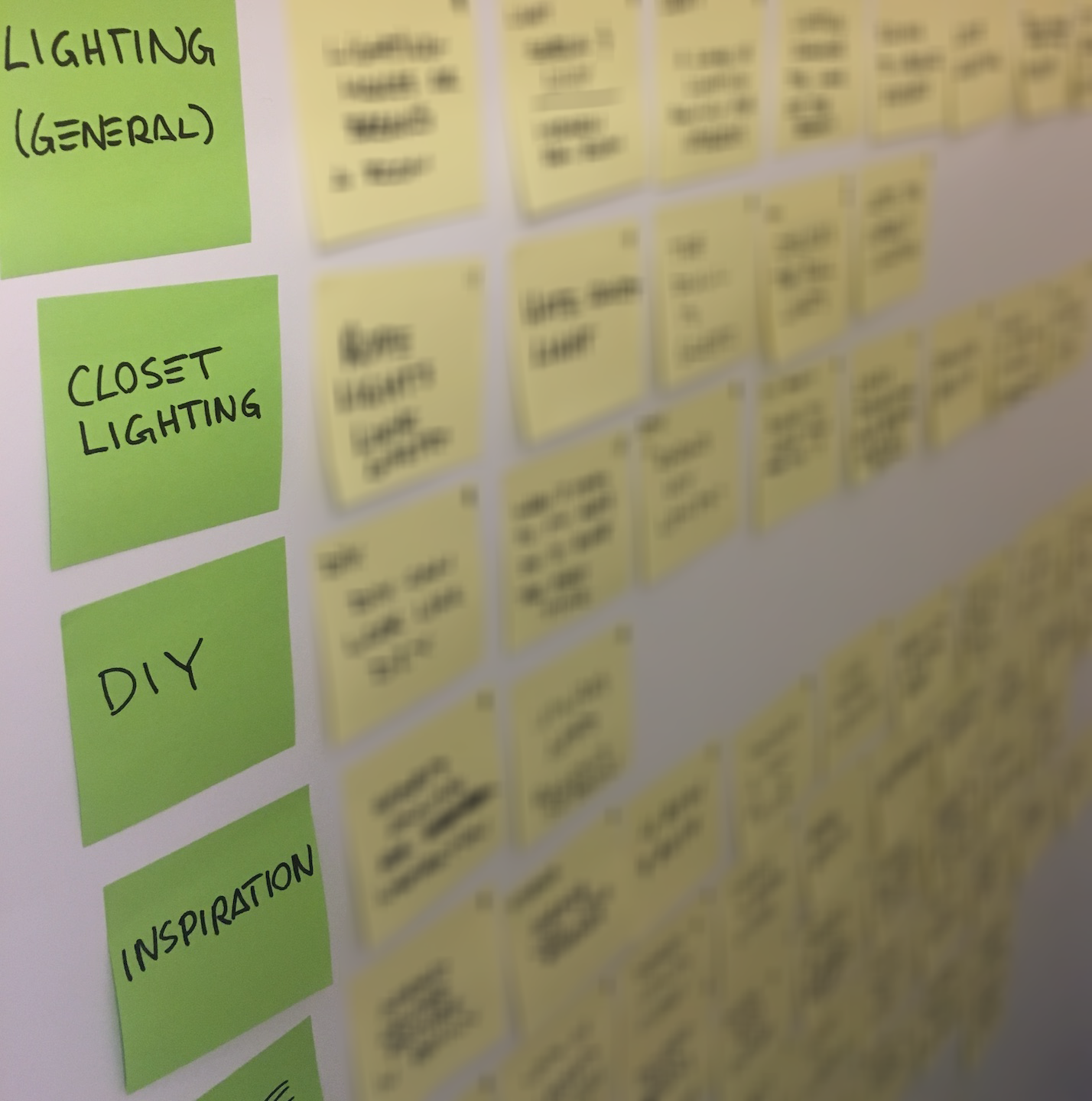 Mental Modelling

My partner and I both took all of the research data and coded them on seperate foamcore boards (one per participants). We also created a template showcasing the participant's living space, so that the nuances of each interview could better be communicated to our client.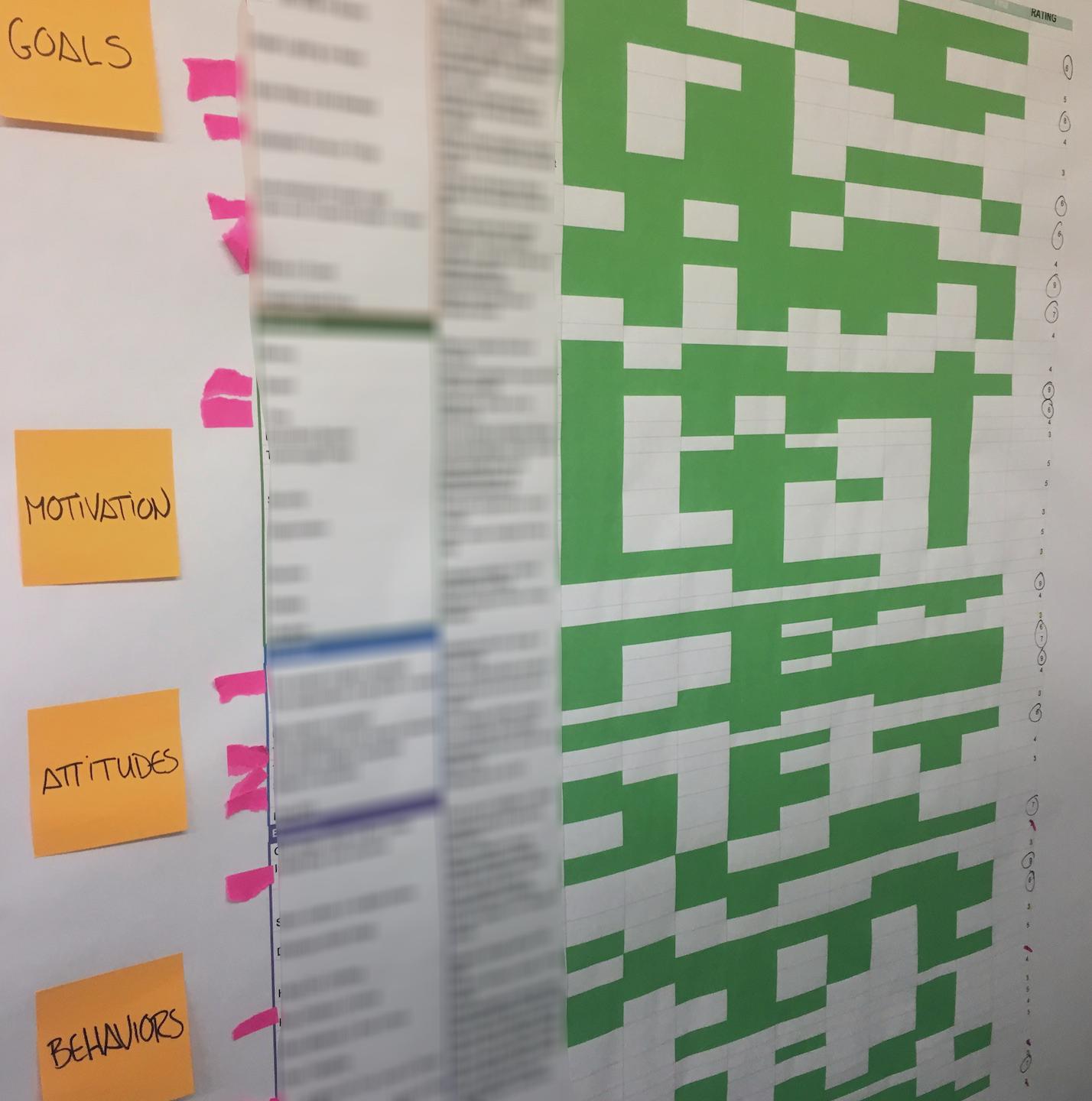 Data Analysis

All data was combined into a single matrix which helped bring attention to major areas of focus. This allowed me to create Findings and Recommendations which could be reported out to the client.
Findings and Recommendations Report

The findings and recommendations report provided 14 prioritized Findings and 14 prioritized Recommendations related to closet lighting. A breakdown of findings from all 9 participants was provided as well as an outlining our methods.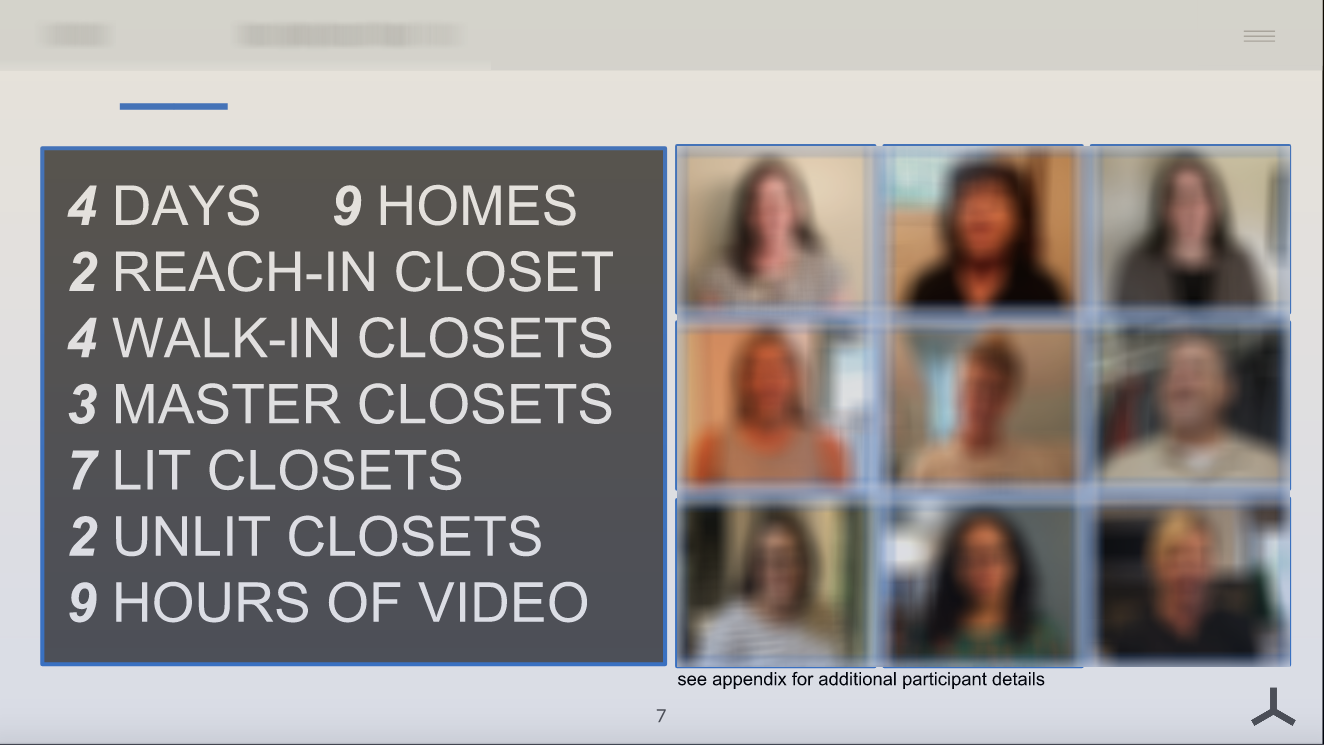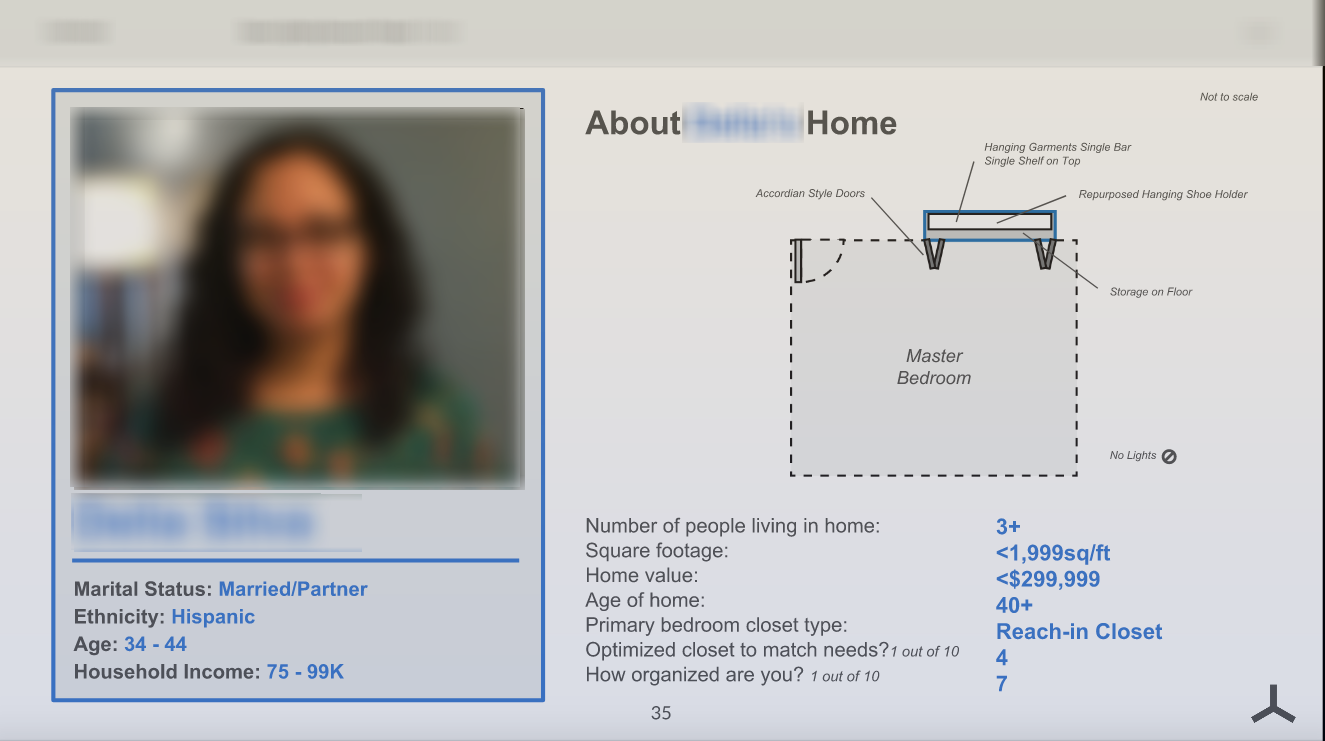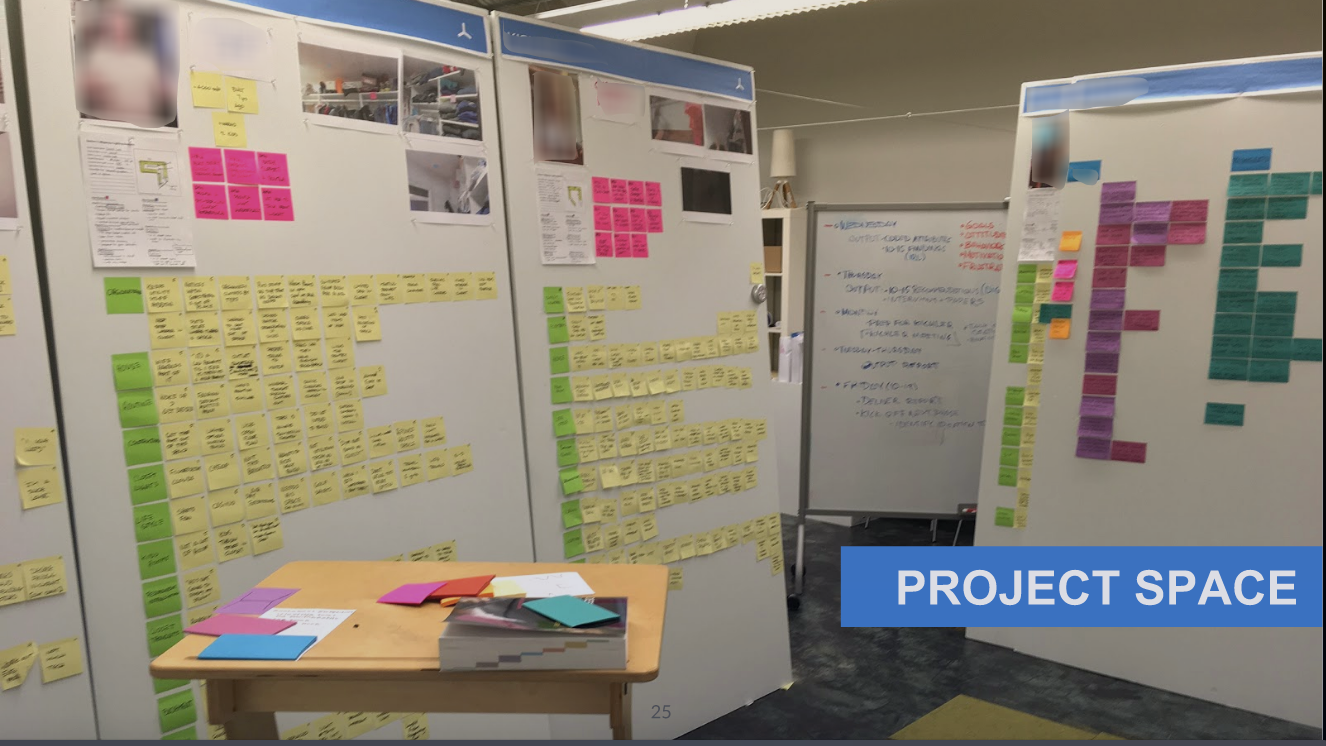 Lighting is expensive and future-proof

What came out of this project was a lesson that sometimes a solution might seem desirable up front, but in reality it is perceived as too risky for people to invest time in. People are generally satisfied with their current solution, and will deal with the pain points of a shadowy closet and instead re-purpose it for storage. People really do care about lighting in their homes. Uniformity, consistency, color, are all variables to consider when designing a lighting experience. Lighting a closet, however, is not generally perceived as worth it.
This project was also a lesson in staying flexible. Rigidity in my interviews may have lead to diminishing returns as I spoke with later participants. I learned that updating discussion guides to hone in on hypotheses is something that can convert diminishing returns into a better set of data for answering hypotheses.